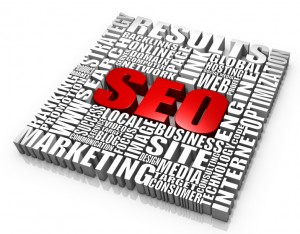 1st page of Google, or you don't pay for that month – ever.
An unheard of guarantee!
Pay For Performance – you don't pay us a dime until 90% percent of selected keywords rank your website to the 1st page of Google.
Ongoing Pay For Performance – in any months, if your keyword performance drops below 90%, you don't have to pay us.
Anytime Cancellation Policy – you can cancel the service at any time with 60 days notice and we even guarantee you 90% keyword performance in the 60 days.
If you desire to grow your business legitimately and steadily online, this is for you.
[hr]
When you are in the top 10 of Google, you get:
More sales – you get many more prospects visiting your website and, if done right (see details later), they become your customers;
Instant credibility  – The prospects perceive your business as one of the leaders in the market and therefore you'll earn instant credibility from your potential customers;
High customer value – The customers you acquire from SEO have a much higher lifetime customer value than the ones from Google Adwords (pay-per-click).
Proven records of Guaranteed SEO – 100% success rate in over 20 industries
After two years of relentless real-world testing, our online marketing partners successfully created a system that effectively combines human intelligence and computer power to deliver our guaranteed SEO service – "1st page of Google…or it's free"
Clients pay for performance only.
We don't guarantee we can rank any website to the 1st page of Google. We only guarantee that we don't charge clients for unsuccessful SEO campaigns (zero so far).
Without an exception, our clients' websites were ranked in the 1st page of Google within 4 months (95% within 2 to 3 months) after they sign up with us. Moreover, after 2 to 3 months staying in the 1st page of Google, typically half of the keywords would rank their websites to the top 3 in Google search results. Yet, we don't charge a penny more for the incredible results.
Here's how we did it – the trilogy of Guaranteed SEO.
1.    Keyword research – the most important task to ensure success of a SEO campaign
Over 90% websites were never "SEO'ed" and, among the rest, over 50% never did proper keyword research. That's like the blind shooting without targets.
At WGi, keyword research is included in the program, although it's the most valuable service before any SEO campaign kicks off. We pull data directly from Google's database to show you how, in reality, your potential customers are using Google search looking for the products or services you provide.  You make an informed decision which keywords could bring you the most targeted traffic and best conversion.
2.    Back-links development – the most powerful SEO strategy
That's how Google works! The more legitimate high-quality back-links point from other websites to yours, the more popular and valuable Google believes you are.
Based on the keyword research results, we'll come up with a combination of SEO measures that is specifically designed for you. We have a proven system to deliver our guarantee and everything is done legitimately following Google's ranking formula. NO BLACK HAT TECHNIQUE.
3.    Onsite Optimization – converting more traffic into leads and sales
We DO NOT require any changes to your current websites except page titles and meta tags. We'll perform the tasks at no extra charge .
Typically, 2 to 3 months after you sign up, 90% keywords will rank your website will in the 1st page. Give it another 2 to 3 months, and over half keywords will rank you in the top 3.
We'll make tailored suggestions to you if you'd like to improve your conversion rate through onsite optimization. The onsite optimization consultation is a complimentary service.
SOW (statement of work) – the legal agreement that protects your interest
You take your business seriously, and we do, too.  We'll send you a SOW (statement of work), which clearly inks all the guarantees we mentioned in this letter. We'll only kick off the SEO campaign after receiving your signed SOW.  You don't have any financial commitment to us until the first guarantee is fulfilled.
3 accounts ONLY in each subcategory
The challenge in reality is that everybody wants to be in the 1st page of Google, and everyone in the 1st page wants to be the top 3, which take away 60 to 80 percent of the first page traffic.
That's why we only take 3 clients in each city for each business category.
Yes, in your city, ONLY 3 companies in your category will have the edge.
Get Started Today!
Fill out the info request below and a WGi representative will be in touch with you within 24 hours, we will provide you with an info request form, you will receive a free, no obligation keyword assessment, get started today!
Here is a link to some frequently asked questions on our SEO service.
[hr]