Website Hosting in Los Angeles and Worldwide
Weston Graphics offers secure, high-quality web hosting services
..and the peace of mind that comes from knowing you can count on 99% uptime with shared business class hosting and 100% uptime with our new cloud hosting and round-the-clock support through our client portal. If you would like to order one of our hosting services, click here.
Multiple hosting packages
that scale to your business needs
100% uptime Cloud Hosting
Robust VPS Hosting (virtual private server)
Dedicated Server Hosting
Cpanel and Fantastico packages
POP3 and IMAP email support
Google Apps and Google Email options
Windows and UNIX hosting
available
Top-notch support
Feature packed plans
At Weston Graphics, you'll have access to a mad list of features, including some of the most powerful software available, such as Magento, Joomla, Drupal, and OSCommerce, and WordPress. These features will allow you to take your business and your website to the next level, allowing you to effortlessly manage your content and your customers' shopping experience.
These extra features are included in your hosting package, and they're just one way that we at Weston Graphics makes it easy for you to be successful on the internet.
We give you the tools you need!
We give you the tools you'll need for your site to succeed. Powerful resources such as PHP and Ruby on Rails are at your fingertips, alllowing your site to reach its full potential.
[wdgpo_plusone]
Proven Weston Graphics Support
When you order from us, your hosting is backed by our superior support. We have experts on staff to deliver stress-free, quality hosting experiences, backed by a super-reliable infrastructure. We'll support you 24×7 365 days a year, We guarantee 99.9% uptime each and every month and we offer a full 30 day money back guarantee.
General Features
All of our packages come complete with cPanel and hundreds of features allowing you to provide your clients with everything they'll ever need.
Sub-domains
FTP Accounts
Email Accounts
Mailing Lists
Site Builder
File Manager
FrontPage Support
Daily Backups
24×7 Support
99.9% Uptime
SSH Access
Advanced Features
To make sure blogs, ecommerce or any other type of sites are working at maximum performance, we made all the latest technologies available to you.
Advanced DDoS Filtering
Daily Offsite Backup
PHP 5
MySQL 5
Ruby on Rails
Perl/Javascript/CGI
Zend & Ioncube
Daily Backups
24×7 Support
99.9% Uptime Guarantee
Order your hosting service here
---
We help Small and Medium Businesses, Therapists, Doctors, Bloggers, Creatives, Professionals, and Non-Profits host their websites safely and securely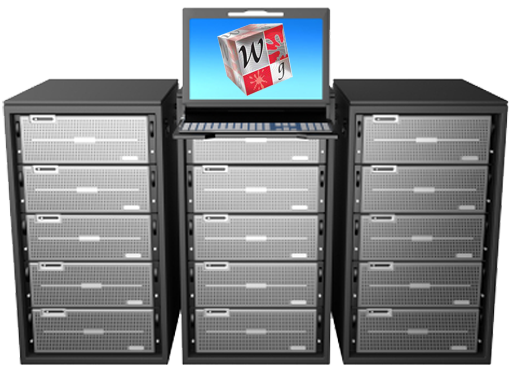 Contact Us.
Feel free to email us, phone us, smoke signal us, carrier pigeon us, or visit us. You can find us using our nifty map (just scroll down a bit).
web@westongraphicsinternet.com
877.500.4040 x101 for sales
9320 Lurline Avenue
Chatsworth, CA 91311
---