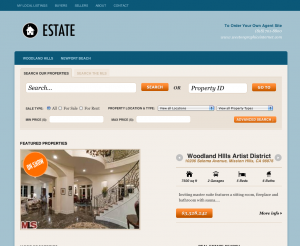 If you are a Therapist, a real estate agent, a personal trainer, a chiropractor, or any business owner that wants to sell goods and services on the internet, you need a website. Your choices for websites are vast these days. What is right for you? We are finding so many "niche" site design sites that give you the best of the Do It Yourself experience. There are more web designers on Craigslist then there are Starbucks coffee shops in Seattle! What is the best advise for a practitioner or business owner to get on the web?
Here are your choices:
Custom Designed Website – A custom designed site will give you exactly what you are looking for. A designer will work with you and build a site that includes your look and feel choice, the exact functionality you are looking for, as many bells and whistles you want. The cost for a custom site will run you from $2000 to $7500 depending upon how complex the site will be. Ecommerce, custom database contact forms, scheduling scripts, pay online connections all drive the price up.
Do It Yourself Template Website (DIY) – Many firms offer niche design for specific industries. The sites carry the same look and feel for the most part, you must fit your practice or business into the pigeon hole of one of these sites. The outcome is inexpensive and the look and feel shows the lack of "custom feel". The costs can be a monthly fee or a set up and monthly fee. These firms are betting that you will stay with them for a year plus.
Weston Graphics Internet has married the best of both above into a custom template site built on a system that you the client can control and edit. To learn more about these industry specific sites, please click here